I am going to share with you two of my current favourite bands and two bands I have recently discovered, am keeping an eye on, am excited about and have been lucky enough to see in concert.  This will be a good time for you to decide if you like my taste in music and if you care about weird news . . . if not then start your own bleedin blog!
Numero Uno -  Alberta Cross
www.albertacross.net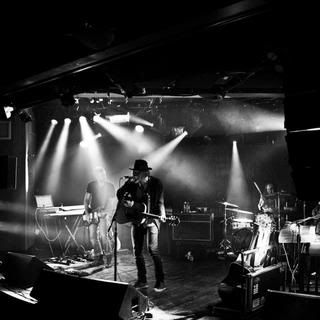 I've been following this band since way back when and had the pleasure of seeing them really grow and get the attention I believe they deserve and to be honest we aint seen nothing yet! I've seen them in tiny little dive clubs to huge stages at festivals and these boys bring it, honestly one of the best live acts you will see from a contemporary young band.  There is loads of ways to check these guys out but for now listen to my favourite song off their brand new EP "The Rolling Thunder EP" and the song is called "Wait" http://soundcloud.com/alberta-cross/sets/the-rolling-thunder-ep
Who Does Number 2 work for? Cory Chisel And The Wandering Sons
www.corychisel.com 


This band is one of my all time favourite favourite bands out there! I discovered them on itunes when I was looking up Alberta Cross and it showed me what other albums people who had bought Alberta Cross had bought. I owned almost all of them Deer Tick, Blitzen Trapper etc but then I saw Cory Chisel and was intrigued. I watched their music video for "Born Again" (and have been their number 1 fan ever since). The first time I saw them play was at The City Winery and that show confirmed that I needed to thank itunes for the introduction. Watch the video and you will have the same amazing discovery I did!
Three - Charles Bradley
www.thecharlesbradley.com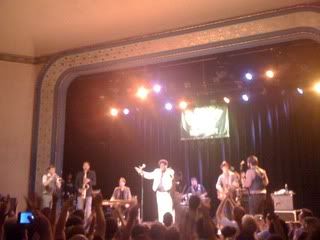 This guy is heading for world domination . . . mark my words! The dude is in his 60s and only just got discovered! Read up on his bio because it is one seriously gnarly story and makes you feel his heart ache when he sings! I managed to catch him in show at MFNW in Portland this summer.  Man oh man does he put on a performance! It was literally like someone took me to see one of the greats like Curtis Mayfield for the first time! He was wearing a spangly cloak, he sweats, he cries, he throws the microphone and then catches it at the last second by the wire and falls to his knees! AAHHHHH he is soul shaking good! The first song to check out is "The World is going up in flames". New Yorkers be sure to buy tickets ahead of time for his show at Bowery Ballroom on December 3rd: www.boweryballroom.com/event/60545
Last But Certainly Not Least - Gary Clarke Jr
www.garyclarkjr.com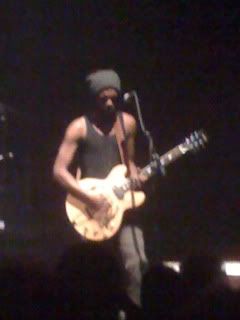 All I can say is don't judge a musician by their EP.  Don't get me wrong, I was very pleased with my purchase of his EP but when you see him live you will get what I'm saying.  His live performance is groovy, dirty, sexy rock n soul shaking roll! He is from Austin and is fresh on the scene but definitely kicking up quite a good bit of buzz.  I just saw his sold out show at The Highline Ballroom and he killed it! Just listen to "Bright Lights" and then wait to see him live.